Paschal High School
Class Of 1968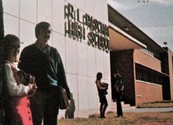 Message Forum
02/12/19 12:07 PM
#80

Just got the news from James Shebesta that Vare passed sometime last night. A sad day for us all...
02/12/19 12:07 PM
#81

He's not in any pain anymore!
02/12/19 02:11 PM
#82

Sad news. So many of us have great memories of him. White light to his family.
02/12/19 04:38 PM
#83

Sending prayers for Mike & family- wonderful memories of great times in high school
02/12/19 05:15 PM
#84

The sad and terrible news we all did not want to hear. I am sure that Mike gave it all he had. Praying for the family. Everett Young
02/12/19 07:05 PM
#85

I;m so sorry to hear about Mike. My thoughts and prayers go out to his family. In our hearts Mike will always be with us.
02/13/19 09:55 AM
#87

A sad day and a great loss for everyone.
02/13/19 09:55 AM
#88

so sorry to hear the sad news. Mike was always a winner and fighter, but this was a tough one to win. Our thoughts and prayers are with the Vahrenkamp Family. Billy
02/13/19 11:08 AM
#89

My heart and prayers go out to Mike and his family. Solid guy will be missed...
02/13/19 11:12 AM
#90

I am truly saddened to hear this news, but as Richard said, "Mike is no longer in pain." My prayers for his family.
02/13/19 12:38 PM
#91

Very sad news. Prayers to his family to find some comfort.
02/13/19 02:30 PM
#93

Grateful he is no longer suffering. Hospice nurses are angels. Sending thoughts and prayers.
02/13/19 09:08 PM
#95

God bless Mike's wife Claire and his family through this difficult time . Mike will be sorely missed by all....so many PHS memories never to be forgotten.
02/14/19 11:43 AM
#97

Yes, Mike's serivce is at University Christian Church, 2720 S. University, Fort Worth, at 1 pm on Monday, February 18.
02/14/19 11:56 AM
#98

This loss of our classmate came too soon. Hope all the thoughts and prayers help Mike's family through this time. I will forever be blessed and grateful that I got to see Mike at our 50th reunion at the Magnolia Lounge. It was also a wonderful blessing that he was able to attend that very special event. What a nice memory for us to have.

Debbie (Coker) Beck
02/15/19 09:28 AM
#99

God bless this beautiful family in there sorrow, which we share. Mike was an outstanding gentleman with sharp wit, humor and kindness and he will not be forgotton. Dance with the angels and rejoice while all those who love you mourn.
02/15/19 11:50 PM
#100

As many have already said... Mike and his family are in our prayers. As good a man as he was there can be no doubt he's in a better place.
02/19/19 06:01 PM
#101

So many stories at Mikes celebration at Tommys Grill Sunday afternoon. Too bad it was not recorded. Or maybe not. Tears of laughter filled our room. Just a perfect Celebration on Monday. Clair and family, thanks for a beautiful service to honor Mike.
02/20/19 05:12 PM
#102

Yes James it was a wonderful time sharing memories of Mike. I hope he knows that he has brought those that loved him closer the last couple of weeks! Thanks for being such a good friend to him.
04/22/19 10:44 AM
#103

Panthers: my son, C.B. Team is running for a seat on the Tarrant Regional Water District Board. He's just been endorsed by the Star-Telegram, so we're very excited. Early voting starts April 22nd and Election Day is Saturday, May 4th. Please get out and vote in this very important municipal election!
05/07/19 04:23 PM
#104

Hi All - Most of the activities that were free to us as high school students now require a fee for participation - sometimes as high as $500 per activity. Things we took for granted like band, PSOP, choir, etc, are now only available to students who can pay for them. My sister (Paschal Class of 1966) sent me a notice from Joe Greenslade about a great way to give current Panthers access to some of the experiences we enjoyed through the newly created Paschal Enrichment Foundation. I told Joe that I'd share the word with the Class of 1968. Check it out at:

paschalenrichmentfoundation.org

click on "Be a Panther Hero"

Thanks! ​