Paschal High School
Class Of 1968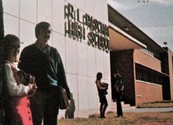 In Memory
Steve Loftin VIEW PROFILE
From Van Green
It is with a heavy heart and extreme grief that I attempt to recognize and show my appreciation for the life of Stephen Loftin. He passed away after developing Acute Leukemia. It is often said that friends are family you choose; he was one of my brothers since Jr. High. Our High School class has provided opportunities for many to sustain long term friendships and I have been fortunate to have several brothers. Steve and I supported each other through life's cycles of marriage, children, divorce, travel and we were always in touch, even as life pulled us in different directions. We shared a home in the early Austin years while going to UT. Steve changed directions, joined the Peace Corps, was trained in Costa Rica and lived in a remote area of Guatemala. It was during this experience his love for the jungle ecosystems developed. He moved to Hawaii living on Maui for over 20 years. He married there and has two beautiful and successful daughters, Faith and Mariah. He was a very spiritual person choosing his own path through studies of Easter Philosophy and studying with Tibetan monks. He did not follow a dogmatic, organized belief system but preferred his own belief and interpretation. This was true to who he was, always taking his own path. He was a pilot, a deep-sea diver, raised cattle and horses, had extensive gardens of both legal and illegal varieties. He loved speed and risk-taking driving his motorcycle at high speeds, flying his plane and taking life one day at a time. He moved to Sedona, Arizona, another spiritual center. He started his own business, designing and building cabinetry and home remodeling which became very successful catering to the high end clientele. He has lived there for over 20 years. He was always ready to receive visitors and has many friends there.
As I age one of the realities is the acceptance and recognition of the losses of companions I have known. Many members of our High School class have been fortunate to have had long term friendships that have been sustained through the years. Shared adolescence and adulthood created a sense of brotherhood and family and provides continuity to life. In a sense, we have grown together. The longer the connection the more the relationship becomes a major aspect of our life.
​"It is chance that makes brothers, but hearts that makes friends"
​​​​E. von Geible
So, I must say good bye to my brother of heart, my thoughts arewith his daughters and my mind reflects on a lifetime of memories. How does one put into words the sense of loss in my gut? When someone has been there for you in difficult times, listening, advising, teasing, but being there, it becomes a given they will always be there. Like a spring that runs through the heat of the summer and does not freeze in the winter north wind, I have had a gift of friends being there. This gift of life long friendship provided support, confidence and a sense of belonging. However, that gift creates a profound hole in your heart, when that person departs.
​"They call that person who has lost his father, an orphan; and a widower, that man who has lost ​his wife. And the man who has known that immense unhappiness of losing a friend by what ​​name do we call him? Here every human language holds its peace in impotence."
​​​​Joseph Rioux
Good bye my friend, my brother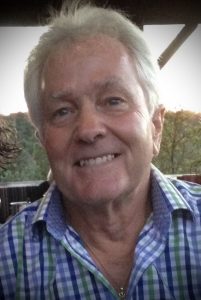 STEPHEN JOSEPH LOFTIN December 14, 1949 - July 31, 2020
Our father, Stephen passed peacefully at home in the early morning of July 31st from Leukemia with his daughters by his side. He is survived by his daughters Mariah Loftin and Faith Chase, his loving brother and sister, John Loftin and Karen Kent. He has four grandchildren, three great-grandchildren and many nephews and nieces whom he also had strong relationships with. He was raised in Fort Worth, Texas, attended the University of Texas, and then worked with the Peace Corp in Honduras. He married and raised his family on a ranch on the island of Maui, Hawaii. He was an adventurer, world traveler, pilot, deep-sea diver, raised cattle and horses, was a master gardener, avid bird watcher, and incredible jokester. He enjoyed Sedona life for almost 30 years running his business, Peace of Mind Woodworking, in Sedona, AZ. He was a very spiritual person, studying eastern and western philosophies. This was true to who he was, always taking his own path. We extend our warm appreciation to those who knew and loved him, A Celebration of Life and Love on Maui is planned for a future date. Love everlasting, Mariah and Faith
Click here to see Steve's last Profile entry.